Anime Review Roundup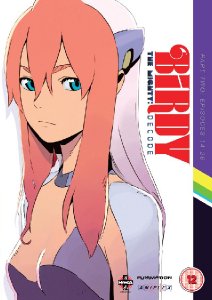 Two reviews for you last week, beginning with what for me has been the surprise of the summer season,
Birdy The Mighty: Decode 02
. It's a show with a patently daft title, and the gender-bending premise of a hot alien secret agent fused with a high school boy is certain to raise smirks and eyebrows of anyone who pays the slightest attention. But beneath the title and premise is one of the best anime sci-fi shows to come out in a long time. The first half of the series focused on high school student Tsutomu Senkawa, thrown into the deep end when he was accidentally killed by Birdy Cephon, and wound up with his consciousness timesharing her body while his own was healed. He somehow wound up saving the world from an alien secret weapon. But now in the second half of the series, the focus shifts to Birdy, as she investigates the aliens behind that plot, who are now hiding out on Earth. The investigation awakens memories of her past, and leads her to an impossible dilemma.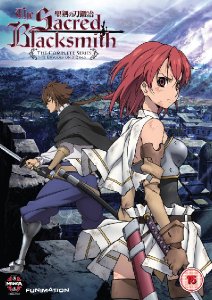 That was the good, the not so good comes in the form of
The Sacred Blacksmith: The Complete Series
. It looks on paper to be one of those sword and sorcery anime that work so well, like Berserk or Claymore. We have a young female knight named Cecily Cambell, who wants to protect her hometown from the evil devils being summoned from the netherworld. To do that she needs a sword, but the local blacksmith, Luke Ainsworth isn't all that friendly, and frankly more than a little self obsessed. He does make the finest swords, with the aid of the elfin Lisa, and no little magic. Fortunately for Cecily, she runs into the Demon Sword Aria, a magic sword that exists as a young girl when she isn't cutting down monsters. There is something of a story in The Sacred Blacksmith; you just have to get through the fan service and the moe tropes first.
Both Birdy The Mighty: Decode 02, and The Sacred Blacksmith: The Complete Series are shows coming from Manga Entertainment, and both will be released on Japan's Respect for the Aged Day. That's September 19th to you and me.