Anime Review Roundup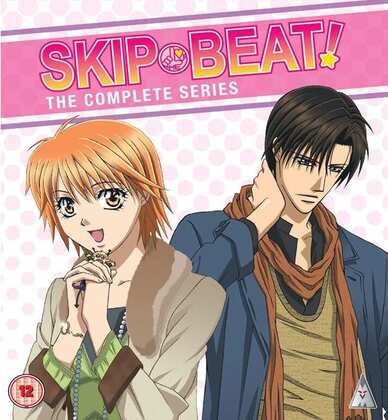 The ultimate question with the
Skip Beat
Blu-ray is whether it's worth getting if you already have the DVD, and to that, I can give a vociferous yes, if you want crisper subtitles, that is. When a show is made in standard definition, and gets a pretty good DVD release to begin with, all that you can really hope for from the Blu-ray is a decent upscale with a smidge less compression, and that's what Skip Beat gets. If you don't have the DVD however, then you really should give this show a try, a change from the usual diet of shonen and isekai that seems to dominate current UK anime trends. This romantic comedy is a show about a girl who joins a talent agency with an ambition for fame, motivated by revenge against her pop-star ex-boyfriend. It's unlike anything else out there, and it's wonderfully entertaining.
This Week I Have Been Mostly Rewatching...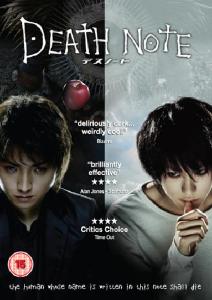 The Death Note Movies. Not the anime mind, I've come around to revisiting the live action movies after some ten years, and an excessive familiarity with the manga/anime. I had seen the anime just once when I watched the films, and at the time I was big fan of its cerebral approach to its fantastic subject matter. A young man named Light Yagami comes into possession of a Death Note, a notebook in which when names are written, the subject will die. Light sets himself up as a god, dispensing his brand of lethal justice to the various bad people in the world, criminals escaping the clutches of the law at first, and then later on those with the temerity to try and stop him. One of these is the brilliant detective L, an eccentric man with an excessively sweet tooth and a propensity to crouch like a raven. What follows is a game of cat and mouse as the two try and out-think and out-manoeuvre one another.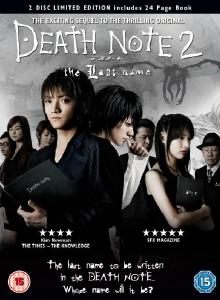 I loved the show at first, and that inspired me to get the manga, and I found that to be just as good. It's only with repeated viewings and reading that Death Note's brilliance started to wane like the light of a fading nova. The more I watched it, the more I saw how much it relied on the rules of its constructed and contrived world, how much the characters had to be so far removed from reality for its story to work. And the more I watched it, the more plot holes I would find. By the time I had watched the Blu-ray of the anime series, it was feeling remarkably mediocre. All of these problems are just as applicable to the Death Note live action movie and its sequel Death Note 2: The Last Name, despite the fact that they diverge greatly from the manga/anime, especially in the sequel; better in that they keep the confrontation between Light and L, and don't stretch the narrative past breaking point. It's just that the basic premise doesn't hold water when you give it too much thought, and it doesn't help that Tatsuya Fujiwara plays Light as if he has some spinal disorder.
I apparently thought the Death Note movies were brilliant when I reviewed them in 2008 on 4Digital Asia's DVDs, both
Death Note
, and
Death Note 2: The Last Name
. Now, not so much. They gave them the LE treatment on DVD, with production note booklets bound in the special packaging and extras discs too. They also subsequently got Blu-ray releases in 2010, although not the third (and much worse) film L Change The World. The Blu-rays are still available today, but the DVDs might be harder to find. Given its name, it's ironic that this franchise refuses to die, as there are further movies out there, both from Japan, and that Netflix abomination. But for me, Death Note is the perfect case of familiarity breeding contempt.
MVM released Skip Beat on Blu-ray in 2018.