Anime Review Roundup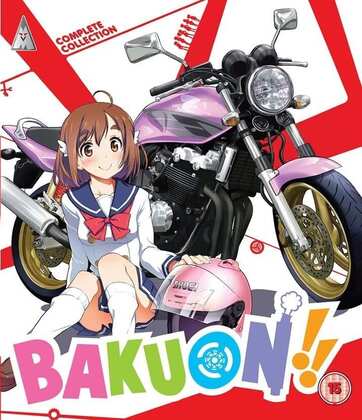 It's the incongruity of juxtaposing girls with unlikely objects that can sell anime. 'Girls with guns' is a tried and trusted genre. Personally I have a soft spot for girls in tanks, but you shouldn't underestimate the power of girls on motorcycles as represented in
Bakuon
, which I reviewed on Blu-ray for my second time around with the show. Although we're not really talking the full Marianne Faithful here. Following the adventures of a high school motorcycle club, Bakuon has a lot in common with K-On, the girls with guitars show, but for this Blu-ray review, I managed to time it to watch it on its own (with the DVD I watched them back to back with K-On and found it an unfavourable comparison). See if watching it this way made any difference by clicking on the review.
This Week I Have Been Mostly Rewatching...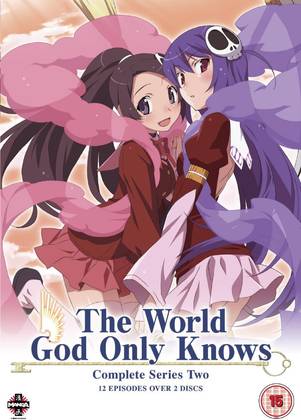 The World God Only Knows Season 2. This is another one of those series that wound up getting short shrift in the UK, with Manga only releasing the first two seasons. It's a shame as things really did start to develop and build on the premise established by the first season. It's the kind of harem show where the male protagonist has to 'conquer' a series of girls by making them fall in love with him. It's built into the premise, with 'loose souls' escaping from hell, and possessing vulnerable girls, and an unlikely hero, a video gaming nerd whose only experience is with girls in video games, compelled to save them by a cute demon that partners with him. This second season fills in some of the background of the show, introduces more new characters, and gives the hero even bigger challenges to deal with, and it's even better than the first season.
Manga Entertainment released The World God Only Knows Season 2 on DVD in 2013.
Here's my review.
It's deleted now, but should be available second hand. If you want Blu-ray, you'll have to be Region A capable.
MVM released Bakuon on Blu-ray and DVD in 2018 and it is still available to buy.