Anime Review Roundup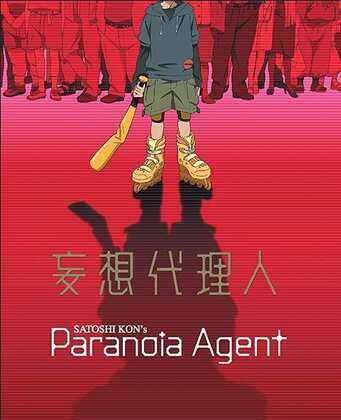 If Satoshi Kon was involved, then it's a must buy; that is the long and short of it. The visionary director was taken from us far too soon, and in the end we got four feature films, one segment in a film anthology, and this sole TV series,
Paranoia Agent
. Everything that Satoshi Kon created transcended its medium, and Paranoia Agent is no different. It's a mystery show, where a couple of policemen wind up investigating a series of crimes which are as much manifestations of societal malaise as they are physical assaults. It was jaw-droppingly brilliant when it was originally released here on DVD, and now that it's here on Blu-ray, it's even better, as for the first time in the UK, Paranoia Agent is uncut.
This Week I Have Been Mostly Rewatching...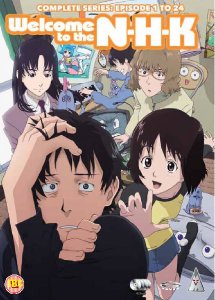 Welcome to the NHK. Speaking of superlative TV series... Welcome to the NHK came at the height of the last anime boom, when companies were comparatively flush with money, and were a whole lot more creative with their output. This is a story, which on the surface seems to go out of its way to insult its target audience. Otaku have a negative reputation at the best of times, and it was even more so 15 or so years ago when this was made. It's a show about social anxiety, about NEETs, about withdrawal, and it features a cast of characters that are all broken in some way. The main character suffered a humiliation at college, which he dealt with by dropping out, and by taking refuge in his apartment, refusing to step outside, and it quickly became a self reinforcing paranoia. He explains his social withdrawal as a global conspiracy against him. Then one day, a cute girl offers to cure him, claims to have a counselling treatment worked out. And as he tries harder to get out, he gets pulled into strange dead ends of anime addiction, videogame addiction, porn addiction, pyramid schemes, suicide cults, and all manner of fairy dust offering a quick cure to his ills.
Welcome to the NHK is a painfully uncomfortable watch, but it's deliciously entertaining as well, with a cast of realistic and well written characters that don't conform to the usual anime stereotypes. It comes from the last boom, and is animated by Studio Gonzo, so it will never be more than SD quality, and it suffers from the usual Gonzo dip in animation mid-run. I initially imported the US DVD release from Funimation, but this is one title where the UK MVM release, based on the masters from Siren Visual in Australia is preferable. It may suffer from the 4% PAL speedup, but the colours are easier on the eyes, eschewing Funimation's retina melting over-saturation for something more reasonable. Here's
my review of MVM's Complete Collection
release. Welcome to the NHK is deleted now, and you'll have to go looking second hand, although I have seen the US S.A.V.E. edition from Funimation on a couple of sites.
MVM released the Paranoia Agent Blu-ray Collector's Edition last Monday. There will be a standard release in due course.