Anime Review Roundup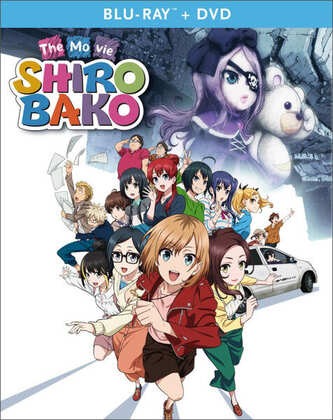 Occasionally, there are titles which I'm willing to compromise on, to accept the lesser option just as long as I can watch it. Last week's review for
Shirobako the Movie
is a case in point. Given that all of the mainstream anime distributors in the US have ditched DVD and gone exclusively Blu-ray, it's pure luck that this film was released on a BD/DVD combo, but if I were truly lucky, the Blu-ray would have been Region B. I loved the TV series when I reviewed it, a tale about a group of girls trying to break into the anime production industry. The series followed them as they worked on a couple of TV series from a struggling animation studio, the movie follows them as they now shift their efforts to making an anime feature film. Strictly speaking, the film covers old ground and is narratively redundant, but the characters are so likeable, and the film is surfing such a wave of goodwill from the series, that fans of Shirobako need the feature film in their lives.
This Week I've Been Mostly Rewatching...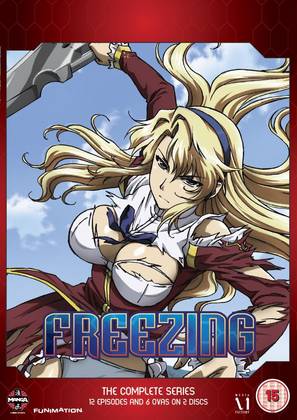 Freezing. This is one of those "last time" re-watches. I didn't like the show when I reviewed it ten years ago, and the second time I watched it, I liked it even less. I decided to give it just one more chance, one more chance to transcend its copious deficiencies and somehow impress me. When you start watching anime, especially anime from the late eighties and early nineties as I did, you have to make a lot of allowances for difference cultural sensibilities and attitudes. This is the only medium where 'fanservice' is still a thing, the use of the male gaze when it comes to female characters to satisfy a target audience. Having said all that, Freezing is utterly misogynistic bilge. Forget the premise, the weedy male in a school full of powerful girls, partnering up to fight an alien menace through technological means. It's just an excuse to animate busty teenage girls repeatedly beating the clothes off each other. They even create regenerative clothing that can be torn off again and again. This is a show that actually offends me, me, who loves High School of the Dead.
Manga Entertainment released Freezing on DVD in the UK in 2012. It's a self-authored disc, and I never got around to finding out if the orange tongues were original, or an authoring error with the colour palette.
Here's my review of the show
. I disliked it so much that I didn't even complain about Manga's dodgy authoring. If you want the UK DVD release, it'll have to be second hand at this point, but it will probably be cheaper to import the US Blu-rays, which are Region B compatible. And get this... Freezing was so popular that it got a second season, which wasn't released in the UK. Freezing Vibration is available on Blu-ray from the US as well.
Shirobako the Movie was released on BD/DVD combo by Shout Factory in the US last year, 2021.