Page 1 of Heather Couper RIP

Heather Couper RIP
Jitendar Canth

(Reviewer)

posted this on

Wednesday, 19th February 2020, 17:58
When I was a kid, Patrick Moore was Mr Astronomy, but mostly for adults. When it came to kids TV and making the universe interesting for us, it was Heather Couper whose face was ubiquitous.

https://www.bbc.co.uk/news/entertainment-arts-51562165

This is one of those news items that just stop you in tracks and get you thinking....

===========================
Jitendar Canth

Quote:
"I thought what I`d do was, I`d pretend I was one of those deaf-mutes."

Site Reviewer at DVD Reviewer & MyReviewer

Carving out a niche with a pneumatic drill at Anime @ MyReviewer.com

RE: Heather Couper RIP
Si Wooldridge

(Reviewer)

posted this on

Wednesday, 19th February 2020, 19:43
Her big break came when she was asked to appear as a guest on Sir Patrick Moore's The Sky At Night.

Sir Patrick later recalled: "Of course, she wrote to me when she was a little girl and said, 'Is there any future for me in astronomy?' And I said, 'Of course there is.' And I tried to give her a hand."

Nice to see...

---------

Si Wooldridge
Reviewer



http://synth.myreviewer.com

RE: Heather Couper RIP
Robee J Shepherd

(undefined)

posted this on

Wednesday, 19th February 2020, 22:53
Wow, I didn't know the name, but then I clicked the link and yes, she was another big part of my childhood.


Editor
MYREVIEWER.COM

My Flickr Photostream

RE: Heather Couper RIP
Gone to find her place amongst the stars.

RIP Heather.

RE: Heather Couper RIP
Snaps

(Elite)

posted this on

Thursday, 20th February 2020, 16:35
Smart and lovely with it.
Drove the lady once or twice back in the eighties and she was as nice in real life.
My first reaction was Seventy!
I thought she was younger than me.

Snaps


---
My new Flash Fiction blog. All my own work
500ish
---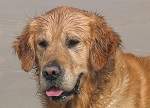 I am not young enough to know everything.

RE: Heather Couper RIP
Quote:
Snaps says...
"Drove the lady once or twice back in the eighties and she was as nice in real life."
Warm and fuzzies right now.


Editor
MYREVIEWER.COM

My Flickr Photostream